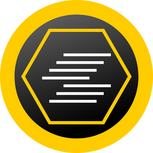 buying content is hard,
so we made it easy.
Cavalier Creative Media
Done-for-you blogs and articles. content at a flat rate that doesn't flatten your message.
---
01.
sharp content without the sharp edges
We're a small, experienced team of writers, content strategists, and SEO specialists. Your content is collaboratively written by over-caffeinated top-notch freelance minds, pulled from the hot press, and sharpened until it's perfectly refined. Careful—it's hot.
---
02.
hungry audience? give them something to e-a-t
We follow an E-A-T framework: Expertise, Authoritativeness, and Trustworthiness. We construct content aimed at turning you into an authority figure in your industry, and add some SEO juice for flavor.
---
03.
double backflip with no hands
A completely hands-free experience. We research, write, optimize, and proofread. We're basically robots that run on pizza and iced coffee.
---
flat rates, just like we said.
à la carte
$250 Per Post
Message us, then fill out a questionnaire or schedule an onboarding call. We need five minutes of your time to get started, then the content flows in. Buy what you need. No subscriptions. No obligations. No bullshit.
1,000 - 1,500 Words

Designed by a Content Strategist

Crafted by a Career Content Writer

Optimized by an SEO Specialist

Unlimited Revisions (or Your Money Back)
get in touch
Let's turn your site into a content factory.
---
FAQ
Can I get more than 1,000 - 1,500 words?
Nope. We keep our offer simple so we can keep the process simple.What if I don't like the finished product?
We revise or rewrite until it's perfect. We offer a money-back guarantee if you truly aren't satisfied. We invoice via PayPal and do not cover the 3.49% + $0.49 initial transaction fee for refunds. What does your process look like?
We have custom research, SEO, writing, and editing frameworks in place. Every post is crafted by four specialists. You're essentially hiring a mini, tight-knit content team for every post.What happens after I submit a form?
The big cheese will schedule a phone call or send you a questionnaire to fill out; whichever you prefer. We get enough information from you to start your order. We invoice after receiving enough information to start. The clock starts from the time we receive payment.What is your average turnaround time?
Five business days. We don't rush our staff (nobody likes panicking over deadlines). We give enough time to account for variables before delivering your content so it can be as close to perfect as possible.How long are revisions?
Revisions take 1-2 business days. Rewrites take 2-3 business days.Do you offer discounts on bulk orders?
Nope. There's five of us (hi, I'm the marketing guy). We split the profits, so each post/order is already priced as low as we are willing to go.
© Untitled. All rights reserved.